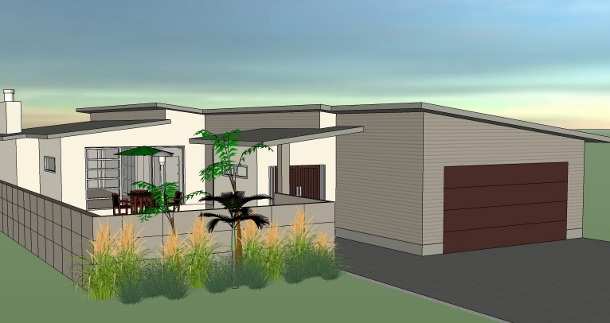 Many people find it hard to visualise what their house will really look like from 2D plans and a 3D model makes all the difference and helps them decide on what they actually want. Various levels of detail can be drawn from exterior walls only to interior walls and fixtures, fittings and furniture. Clients can be given the 3D model to play with on their own computer at home which allows them to study the house from every angle and watch where the sun falls both in the garden and through the windows. They can 'orbit' the house and view the interior flow of specific rooms.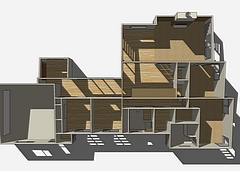 Often as a result of studying the 3D model or the resulting images clients will go back to the drawing board and request changes various aspects, for example, to the kitchen and bathroom layouts, placement and size of windows and maybe exterior landscaping. Once they are happy with the design of the house any changes needed can be made to the plans at a far less cost than once building is underway.
Finally, a selection of photo-realistic images can be created to confirm your choice of colour scheme and cladding.
Making changes early on in the process saves thousands of dollars compared to redesigning rooms once building is underway.