Welcome to our website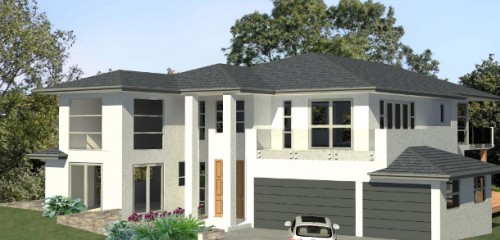 VisionM provides 3D modelling and architectural visualisation services to architects, builders, developers, real estate agents and people building or renovating their own home.
Services include creating 3D models from building plans and creating photorealistic images from these models which can be used for decision making and/or marketing purposes.
This site is enhanced by Google Apture. This means if you highlight a word with your mouse a new pop-up window will appear with Google search results. Try it and see.
3D Modelling

Building a new home can be fun but can also be daunting. Trying to visualise what the house will look like from 2D black and white plans can be very difficult. Even people experienced at reading plans are surprised how helpful it can be to see them in 3D.  [Read More...]
Photorealistic Rendering

Photorealism is the art of making a painting, or a digital image look as much like a photograph as possible.  It is achieved by using specialist software to add textures, lighting, reflection, translucency, shadows etc.  Day or night time scenes can be created and people inserted to give additional realism.
[Read More...]
Land Subdivision

This section will contain information on buying and subdividing land. It will include advice on the council consent processes for change of use and other useful material. Coming soon…………… [Read More...]